Sarah is a licensed massage therapist in the state of Maine. She studied massage and Shiatsu at Downeast School of Massage in Waldoboro Maine, and since her graduation in 2008 until the interruption of COVID in 2020, has been a full time massage therapist and bodyworker. Additionally she trained in Zero Balancing, body-based trauma healing with Capacitar, Geriatric massage and bodywork for the frail and elderly.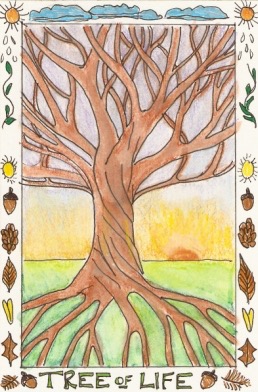 For 13 years Sarah provided bodywork to those in her community from her home office on Westport Island and her office in Wiscasset, as well as providing onsite massage in eldercare and memory care facilities in the midcoast area.
In 2020 she had to close her practice due to COVID. Since many of her clients are at high risk, she chose not to reopen a practice until the health risks of the pandemic are fully realized and appropriately managed. Meanwhile she relocated further east to the coastal town of Hope, Maine to take up her former occupation as a boat painter, until hands on work becomes safe again. During this hiatus she is pursuing further training in order to incorporate her art, writing and spiritual practice into her bodywork practice. As the pandemic eases, she will be starting practice again, increasingly encompassing energy, spiritual and creative work into her sessions, as well as collaborating with other teachers and practitioners to provide workshops on healing.
Kingfisher Healing Arts is a healing resource for individuals and groups who wish to become more at home in their bodies, and find their own inner guidance though body awareness, connection and creative practice.
For more information on Kingfisher Healing Arts, feel free to contact Sarah through this website, and sign up for the blog or email updates here.